The Love Finders would love to be a part of your wedding day, however having said that, as with most things, it's all about the right fit.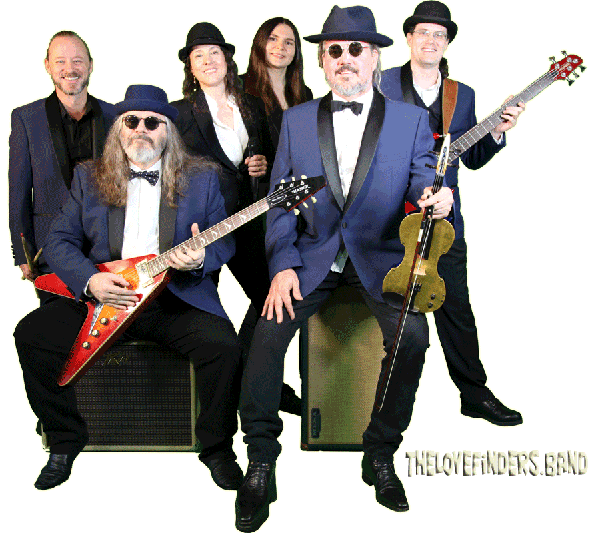 One thing we'd like to share is that we do not have any problems concerning LGBT. People are just people to us. We subscribe to a simple philosophy that what is in your heart and your attitude towards the world is what defines you. Whilst we respect the right of freedom of belief, we personally do not subscribe to any stone age ideas or prejudices. We simply believe that one's real religion is how you choose to live your life each and every day. It's how you treat people, it's the love and wisdom that you bring to your day to day living that's important.

So how do you find the right wedding band?
Well, the decision really has a lot to do with your individual preferences, such as music taste, but also with the way you want your wedding to go.
Here are some of the questions that we feel you should answer when looking for a wedding band:
* Do the musicians have the kind of integrity you're looking for?
* Do you like the band members? The band are also guests at your wedding so ideally you should have an affinity with them.
* Are you looking for graduates of a music conservatory who are professional musicians (expect to pay $3500+) or is it more about everyone having a good time?
* Can the band perform the kind of music you want?
* Do they answer your email and phone enquiries promptly?
* Will they perform other duties, like making announcements or Master of Ceremony (MC) duties?
* Will they look after the music in between their sets?
* How long is a standard set, and how many sets do they perform at a standard wedding gig?
* Does the band fit your budget?
Do Your Research

You need to go and hear any band which you are considering play live. You have to experience the vibe of the band. I personally find most super polished university graduate corporate bands to be musically brilliant yet kind of sterile and sometimes even souless. Then there's the old rocker pub bands that have been at it for 30 years that play all the Aussie rock classics, that may be your thing or it may not. In the final analysis I reckon its all about the feel of the musicians and the music they play. After all, your wedding is a very special day and the band you choose should bring a certain harmony and joy to the celebration of you starting your new life together.
Use the power of the internet! Jump on their YouTube channel, spend time listening to their live video recordings… Click here to see videos of us performing live. One thing you have to realise is that live recordings don't sound like CD's. If it sounds super polished then it's almost certainly been professionally recorded at the gig and then remixed in a recording studio. That is simply not indicative of what they sound like live. Having said that, it is very difficult to really capture that live sound and feel on video so you should really go and see any band play live that you are considering.

Read up on exactly what each band can do for you. They might all play at weddings – but they certainly won't all provide the same service. Ask Questions! Jump on their facebook page and read their testimonials. Click here to read view our testimonials.

Weddings are not an easy thing to get right – it's not just about the music – it's also about the band being familiar with everything that happens at weddings. You'd be surprised how often a band can be responsible for some very awkward moments, blasting away during dinner when everyone is trying to talk, sneaking out the back to do drugs, drinking too much, or just behaving inappropriately in some way. You have to feel that the band will behave in a respectful manner or they can turn your special day into utter chaos. We've seen it happen many times.

The Music
Your band needs to be able to play the range of music you would love to have however it's probably not reasonable to expect the band to learn 20 new songs just for your wedding. Having said that it's not unreasonable for the band to have to learn two or three special songs for you that you might perhaps want upon arrival or for your bridal waltz. It's not about choosing every single song the band plays through the night. Remember that a good wedding band will be reading the crowd to decide what songs to play next to keep everyone up on the dance floor enjoying themselves. Trying to control every song you want the band to play on the night will actually stiffle the event by not giving the musicians the space to do their job well.
The Size and restrictions of your Venue
Whether you have chosen your parents' back garden as your venue, or you have a room booked at a classy reception center, you'll need to consider how much space there is for the band to set up and perform, and for the guests to dance. Some venues also have noise restrictions, for example Joondalup Resort have ridiculously low noise restrictions in their marque by the pool which makes it impossible to have a band, so that particular room is limited pretty much to an acoustic duo.

Your Wedding Budget
You will need to make sure the cost of hiring a band is not going to blow the budget. If your wedding is getting partially or fully financed by your parents, then you have to discuss with them how much you can allocate for hiring the right band.
And if you're paying for the wedding yourself, you definitely have to consider that the venues, the food, the honeymoon and everything else that goes into the wedding does add up to a hefty sum of money, and no matter your budget, there will still be a limit to how much the wedding band can cost.
On the other hand, you can't be a miser when hiring the band as well, as there is nothing worse than an empty dance floor at a party. A good band will be capable of creating the right atmosphere for different parts of the wedding.
First things first
The first thing to take care of when planning your wedding is to book a reception venue and find a band, because the best venues and wedding bands get booked up really quickly.
Remember – Don't be afraid to ask questions and don't assume things.
A Love Finders Band Wedding.
The Love Finders Band will expect to play three 45 minute sets at a wedding reception. We are very happy to learn a few new songs for you. We are all non-drinkers and non-smokers and whilst we take no issue with anyone enjoying a few social drinks, if your wedding is going to be a big party where everyone gets really drunk then we are not the band for you. . We dress very formally and we are happy to provide you with a microphone for your speeches. One of us would be very happy to MC for you if you choose. We will behave very respectfully and professionally. We want to work with you to make your wedding day as memorable as possible. The Love Finders Band is an unusual line-up in that we have a classical violinist who is very willing to work with you if you'd like some instrumental music during the procedings. We cover a very wide range of musical styles. Our standard fee for a Perth (north of the river preferably) area wedding is $1500 and that is for the full 5 piece band. We don't have an agent, we like to deal with you directly, weddings are all about the relationship with people for us. Because we have our own manager we are able to offer our band at a very reasonable price. We have a full light show and our own PA system. We would expect to receive a meal at the reception.

The best thing to do is to come and see us play sometime. Our monthly Sunday Concerts at Stringybark Winery in Chittering would be a good place to come and meet us. Or perhaps come along to one of our sit down theatre shows.

Click here to contact us and get the ball rolling!