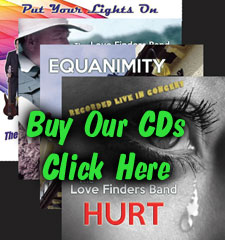 The Love Finders Band is both a cover and original band based in Perth, Western Australia.
The Love Finders Band features electric violin, two guitars, keyboards, bass, flute and drums. The band's deep love for storytelling through their music brings together a show featuring the immediately identifiable electric violin and guitar sound, and the band's own unique musical style. Classics from gentle acoustic renditions, to lively house rockers and searing blues… and always some surprises! We are all very dear friends, like an adopted extended family.
Fronted by both Rupert Guenther on electric violin and Michael King on guitar, with Segolene King on keyboards, Campbell Carew on drums, Nathan King on bass, Camille Nelson on guitar and vocals, and Elinor van Ommen on flute. The Love Finders Band play easy going traditional blues, classic country, classic rock, instrumentals, and swing classics.
The band brings their great love of making music together and a deep friendship between the players, where the music is all about weaving the feeling and the story-telling. Coupling Rupert's experience of decades working as sideman to the stars (Sir George Martin, Olivia-Newton John, Demis Roussos, John Farnham etc) with Michael's heart-felt guitar and vocals, Segolene's tinkering of the keys and vocal magic, Campbell's joyous drums, Nathan's salt-of-the-earth bass playing and vocals (and his ubiquitous white hat!), Camille's amazing harmonies, and Elinor's flute, this is music to uplift and enlighten, not just entertain.

We perhaps have somewhat of an unusual style, attitude and motivation than many others these days, in that it's not so much about a spectacle, rather it's simply about providing entertaiment and bringing joy to the audience. We make music for people who listen with their ears rather than their eyes :). We make it all about the music. We almost exclusively play theatre shows. Our behavior is professional and courteous in all moments. We love our music and we love sharing our love of music with others. Some might call that soul.
The Love Finders Band came to life in 2015, drawing from the members' shared love of a wide range of popular and classic music. The band was born of a nostalgic fondness for the old days when you could go and enjoy a great show with good friends and family, to see a band that was all about just sharing a really fun time. With over 100 years of collective involvement in live music, the band has an eclectic repertoire that ranges from the swing standards of Dean Martin and Frank Sinatra, classic rock from the likes of Buddy Holly and Frankie Valli, to Bryan Adams and Pink Floyd, blues from the likes of Gary Moore, Elmore James, Link Wray, BB King, ZZ Top and Eric Clapton, and country ranging from Kenny Rogers, Steve Earle and The Highwaymen to Keith Urban, Willie Nelson and The Dixie Chicks….. and everything in between.
The Band performs occasionally as a 5 piece, but most often as a 8 or 9 piece Show Band. We concentrate our efforts upon theatre shows, dances and outdoor ampitheatre events. We occasionally have guest artists appear with us too.

By combining our state of the art compact Bose PA system and an electronic drum kit we are able to deliver great sound at relatively low volumes, or we can also easily deliver a great show to 1500 people or more. We also provide our own dynamic light show. Although we are not a loud band we are also not a 'poked in the corner background band'. We like to put on a show and we enjoy engaging with the audience, we like to black the stage area, we use our own dynamic light show with a lighting operator, and we have someone mixing out in the audience area (who takes up very little space). We are a proper band, with production, and we put on a proper show just like most bands did back in the 80's and 90's.
The Love Finders Band is a group of family and friends. We sometimes play as a Blues Trio however usually we perform as a 7 piece Show Band.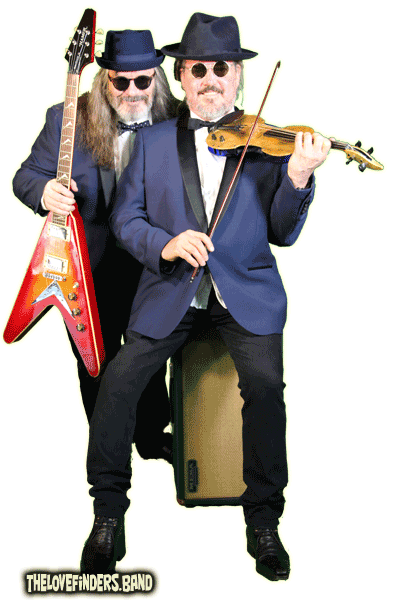 Michael King (on guitar & vocals) and Rupert Guenther (on violin & vocals) are the front men for the band. They have been great mates for longer than they can remember.
Michael has been involved in the live music scene on and off since the early 1980's, having done sound engineering and lighting for bands, theatre productions, festivals and fashion parades as his main hobby for over 20 years. He was a late starter playing music, like many people Michael knew a few chords but couldn't play a song right through, until he started guitar lessons when he was 46 years old. Michael has worked as an educator in the field of personal growth since 1993. He is also a qualified toolmaker and mechanical engineer who loves restoring vintage motorcycles. He is an avid student of world history and a keen collector. He has 4 children, his eldest son is the bass player, and his wife Segolene plays keyboards and sings in the band. "Making music with your family and friends is about as good as it gets!", Michael says.

Rupert Guenther is a European trained, world class violinist who crosses over into many styles of music from classical to rock, blues, and world music, and is an original solo artist a lot of the time. Having worked a a professional classical musician in Vienna for many years, he has also played with many well known artists and bands over his over four decades of live performance experience including John Farnam. He enjoys making music with people who share an outlook on music as a personal creative passion, rather than simply an avenue for their egos. He also teaches workshops on personal growth and creativity.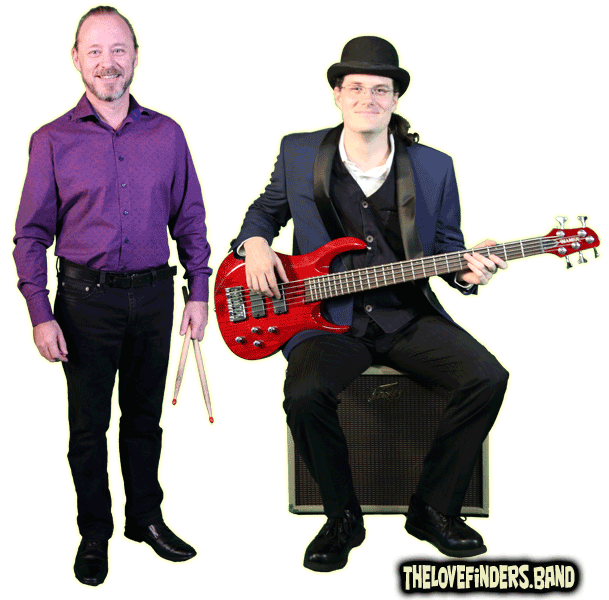 Campbell Carew (drums) and Nathan King (bass and vocals) are the engine room, the rhythm section of the band.
Campbell works as a Cyber Security Consultant and has qualifications in Business Leadership and Life Coaching. Like Michael he too is a later starter as a musician, not learning the drums until he was in his mid 40's. Cam brings the percussive groove through a combination of state of the art electronic and classic acoustic sounds.
Nathan is a qualified life coach and aspiring author. He started playing bass in high school. He loves classic English cars and motorcycles. Nathan also facilitates personal development groups and healing circles for people of all ages who wish to get transcend their fears and embrace their potential.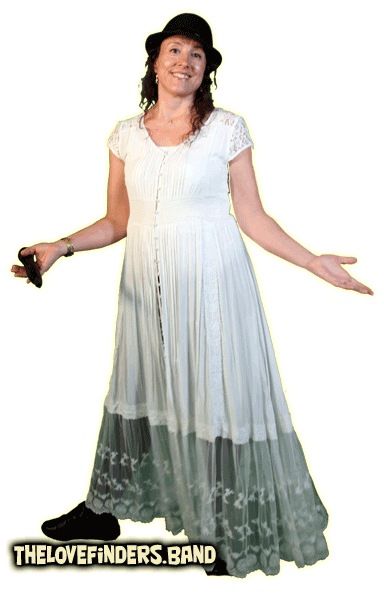 Segolene King (keyboards, guitar, harp and vocals) grew up in France before travelling, living, and studying extensively throughout the world. She finally settled in Australia in 2006. Segolene is a personal growth consultant and life coach, a mother and wife. She has a degree in Psychology and International Politics as well as a Degree in International Business. She and Michael were married in 2010 and have a daughter together. Segolene has had a passionate love for music of all genres since adolescence. Music has always moved her heart and inspired her. She hopes in turn to move and inspire others through the sharing of the music from an authentic place.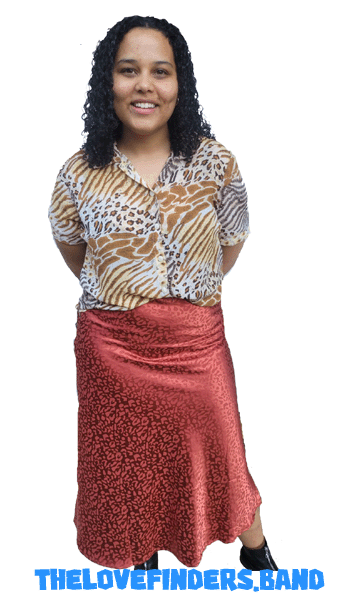 Maile Camille Nelson is a vocalist and guitarist in the band. Camille is also a vocal coach and our bass players partner.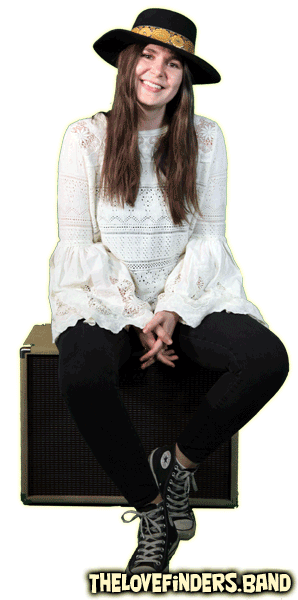 Amy Falconbridge is our Sound Engineer. Amy has widely travelled the world and is a practicing qualified Naturopath, having previously studied psychology. She is in many ways the heart of the band.

Elinor van Ommen is our ethereal flute player. Elinor is a PHD Psychologist.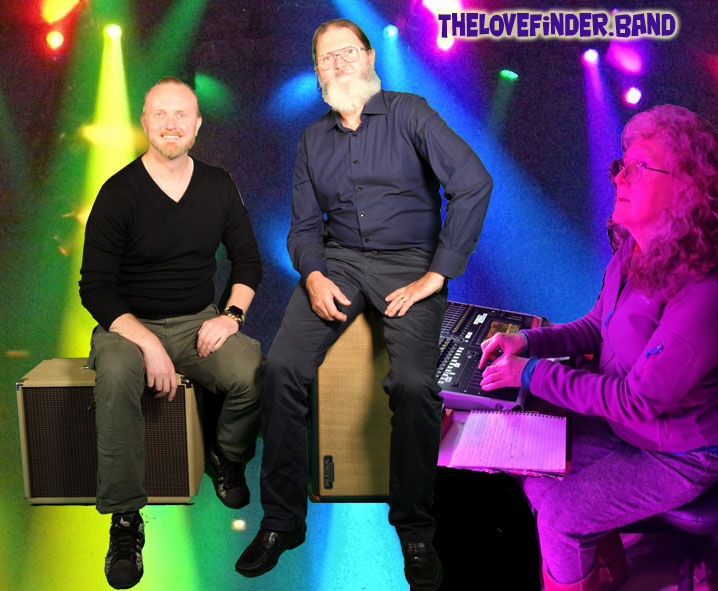 The Love Finders Band Crew

Nathan Ryu is our videographer. John Kurzer and Nerida Miles are in charge of our computerised light show. John and Michael have been the best of mates for almost thirty years.